WELCOME TO
CARPENTER'S BATTERY
(ALLEGHANY LIGHT ARTILLERY)
C. S. A.
"STONEWALL JACKSON'S ARTILLERY"
1861 - 1865
(LAST UPDATED OCTOBER 3, 2012)
WHEN NECESSARY TO BALANCE NUMBERS, WE "GALVANIZE" AS
BATTERY K, 5TH UNITED STATES ARTILLERY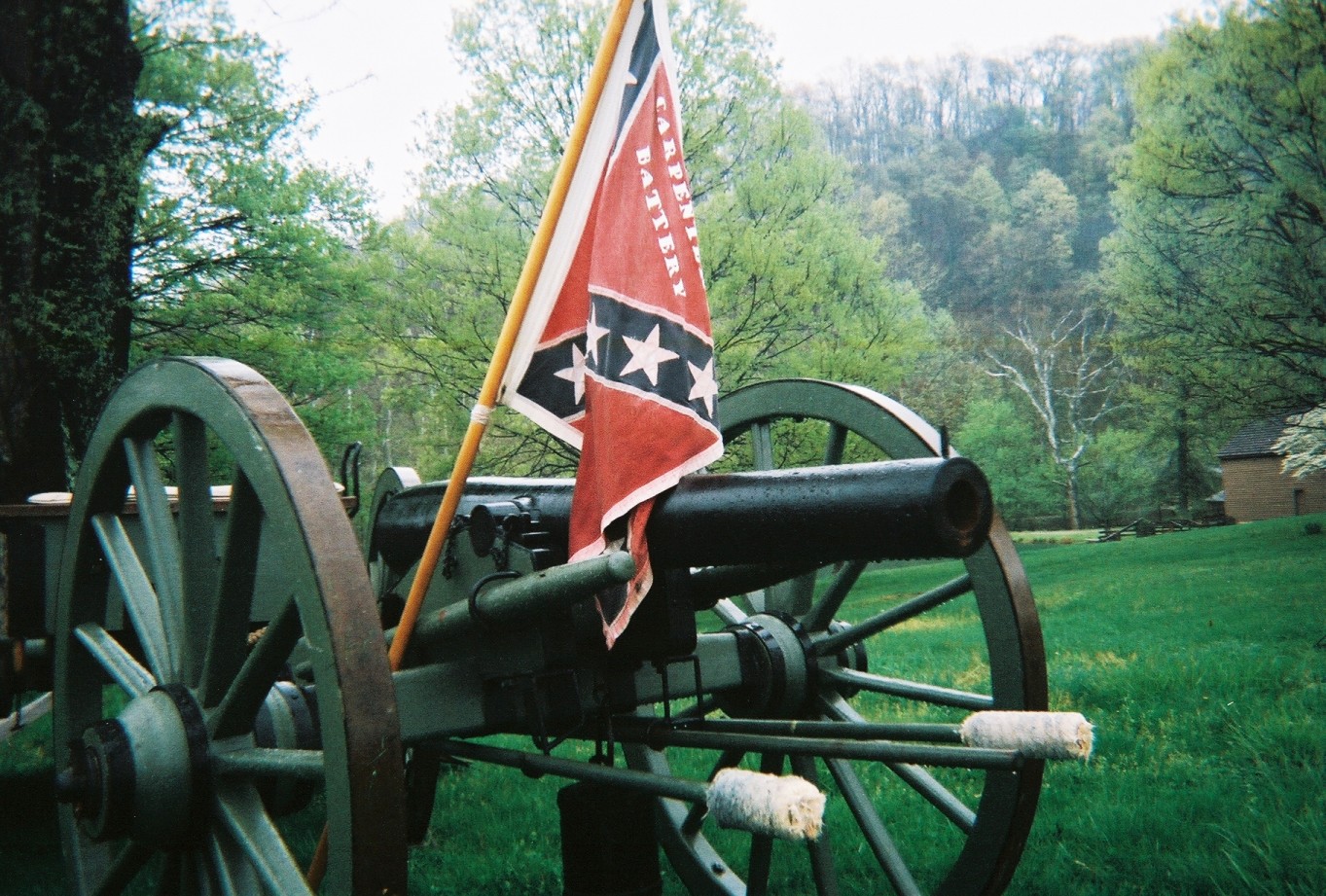 MEMBERS OF:
NATIONAL CIVIL WAR ARTILLERY ASSOCIATION
THE SONS OF CONFEDERATE VETERANS, CAMP NO. 1927
COVINGTON, VA
PROUDLY ASSOCIATED WITH:
CO. H, 5-th VIRGINIA VOLUNTEER INFANTRY
THE KANAWHA ARTILLERY
MAJOR ROGER HOUSE, COMMANDING
We would appreciate your comments or questions!
(click above)